Mr. Ramesh Landge – Executive Director of Cooperative Outreach of India and Managing Trustee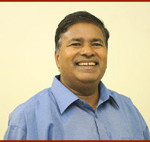 Ramesh has been involved with COI since its inception. He is the founder of COI along with a dedicated team of Board of Directors. He had worked with World Vision of India for 13 years in implementing the Community Development projects in North India before starting COI. His wife Gloria helps in her spare time with the women's ministry.
Mr. J. Vijay  – Communication and Media Director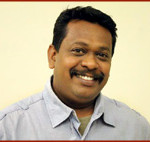 Vijay manages our monthly newsletter, blogs, and media updates.  He creates new media for COI events and programs. Vijay is a photographer as well.  He works hard at capturing expressions of COI's communities and project sites to share with those partnering alongside us.  Vijay also participates in our guest relation, introducing and assisting them into Delhi culture and life!
Mr. Shahank Gautam – Finance Assistant
Shashank Gautam is a commerce graduate of  Delhi University and has been working in Accounts for the past 2 years. He has a good experience in dealing with Accounts and other government departments. He is bachlor.
Ms. Rashmi Madavi – Project Officer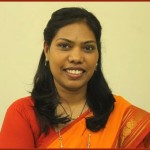 Rashmi  is a professional Social Worker. She has practiced Social Work nationally and internationally and now serves with COI. She is in charge of the social development projects involving women and children.  Rashmi visits our projects sites regularly to check on the progress of our students and women involved in vocational training.
Ravi Landge – Youth Missions Director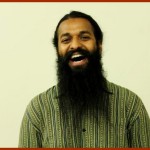 Ravi works in the youth department of COI.  Youth, meaning college age and young professionals. He holds events throughout Delhi and North India for students to gather and hear Truth being discussed in a common mans language.  Ravi engages young people throughout India and the world as he travels and challenges them to a deeper understanding of honor and love! He is also a musician and artist and encourages youth to express through these outlets during the youth events.
Caitlin Landge – Administrative Assistant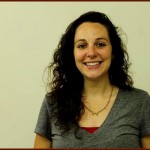 Caitlin recently married into the COI family. She works alongside her husband Ravi Landge, in the Youth ministry.  Caitlin creates schedules for visiting teams and guests, as well as assists them with preparation before they arrive.  She also assists in grant writing and other administrative tasks in the COI office.
Nina Soin – Director Corporate Relations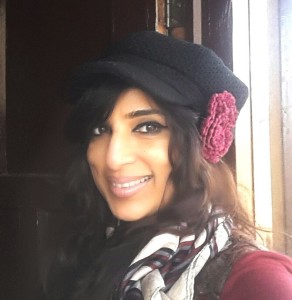 nina16tam@gmail.com
Nina comes from the business world, she successfully launched her own chain of fashion designing clothing line. She is a successful painter (Oil Paintings). She has sold her paintings in Singapore and India. She is very creative has passion for writing, traveling and counseling. She is excellent communicator,motivator and networker. She has passion for the desperate and the lost.
Sunil is a pastor in North India. There he is working with a dedicated team to help their communities and local villages overcome hardships in their daily life.  By profession, Sunil is a pastor and loves teaching and preaching. He is married and has two children going to senior school and college.