Clean Drinking Water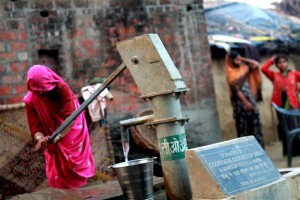 COI with the help of our Idlewild family has been able to provide clean drinking water to 120 villages in Uttar Pradesh by digging bore wells in these locations. Over 100,000 families now have access to clean drinking water.
Our local teams are interacting with the community and searching for villages that need clean drinking water. There is a huge demand for bore wells in the villages in Uttar Pradesh. They also have learned about the source of Living water. John: 4.14
COI partners with likeminded organizations who desire to assist in the provision for the underprivileged communities of India.