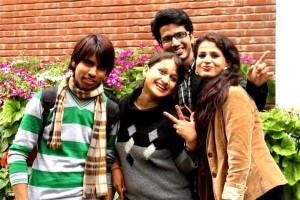 YWI focuses on challenging the young people of Delhi to stand for honor and love.
YWI started when Ravi was inspired by God to challenge the young people to stop living in vague ideology and compromises and to live a life that inspires those around you!  He began holding gatherings with his community in public areas that challenged the young people to stand up for something good! Now this inspiration has doubled in size and is spreading all over Delhi and North India!
We hold two to three gatherings that vary in size each month.  At each event we create an environment that encourages the young people to think and speak out on topics that challenge the traditional way of thinking.  We desire to point the young people of Delhi towards real Truth and real Love and we are able to do so through music, art, speaking and fellowship!